Baseus I-wok USB Hanging Monitor Light Bar For PC – Black
In Stock
Asymmetric illumination
Adjustable brightness
No screen glare or flickering
Description
Protect yourself from eyestrain, unnecessary headaches or general discomfort with this i-wok monitor screen hanging light bar. With a unique light source angle and curved tube, it has certified anti-blue light capabilities and will only light up the desktop, rather than your screen. As there is no reflection, glare or blue-light, your eyes will be protected, allowing you to work for longer without eye strain. This also means that if you're gaming at night, you can keep the main light off and have the laptop light on to allow you to focus!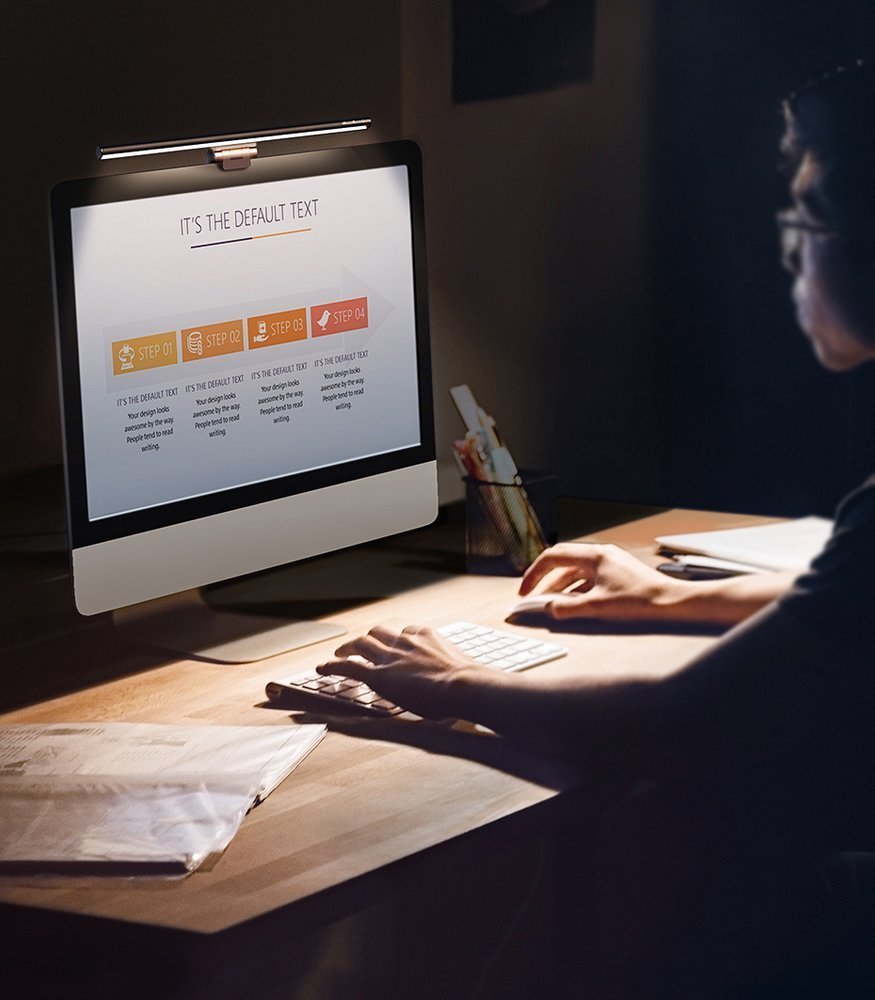 Adjustable brightness
If your lighting at work is awful, or there's only a poorly lit lamp near your desk that's causing significant eye strain and headaches, you won't work as effectively. To counteract that, you can use this i-wok screen hanging light from Baseus. Even more than that, the light can be adjusted to your specific brightness and colour tone. The knob at the end of the screen hanging light can be used to adjust the brightness (upwards to increase, downward to dim) – whatever you want the brightness to be, you can choose it. Once you've chosen the light that you want, the Baseus light will be memorised, even after you power it off. This means you don't have to waste time repeatedly adjusting the light, as it'll already be the brightness you want.
As well as being able to adjust the brightness, you can also adjust the colour temperature by holding down the button! This means that you can get it as close to a natural light as you want, or a more darker tone, depending on what is right for you. With Baseus, the choice is up to you.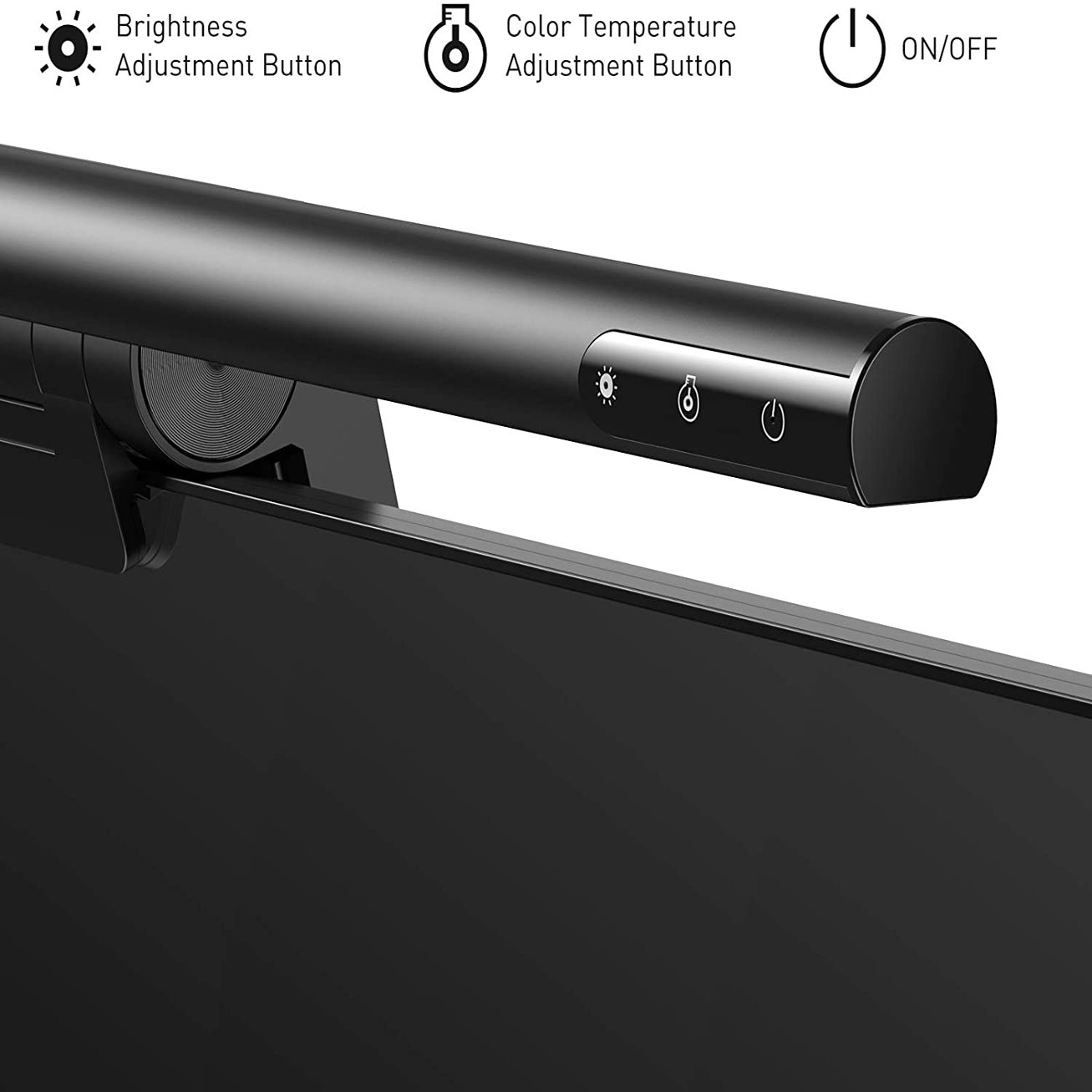 Asymmetric illumination
The asymmetric illumination has been made specifically to light up only your desktop, not the screen due to the curved fitting points being at a perfect 45 degree angle straight towards the desk. This means that you don't have to worry about any glare or reflection from the i-wok light – instead you can just focus on gaming or working, without having annoying glare getting in the way of your screen.
No screen glare or flickering
When working, there may be flickering from light around you or annoying screen glare, however with Baseus' i-wok screen hanging light, you no longer have to worry about that.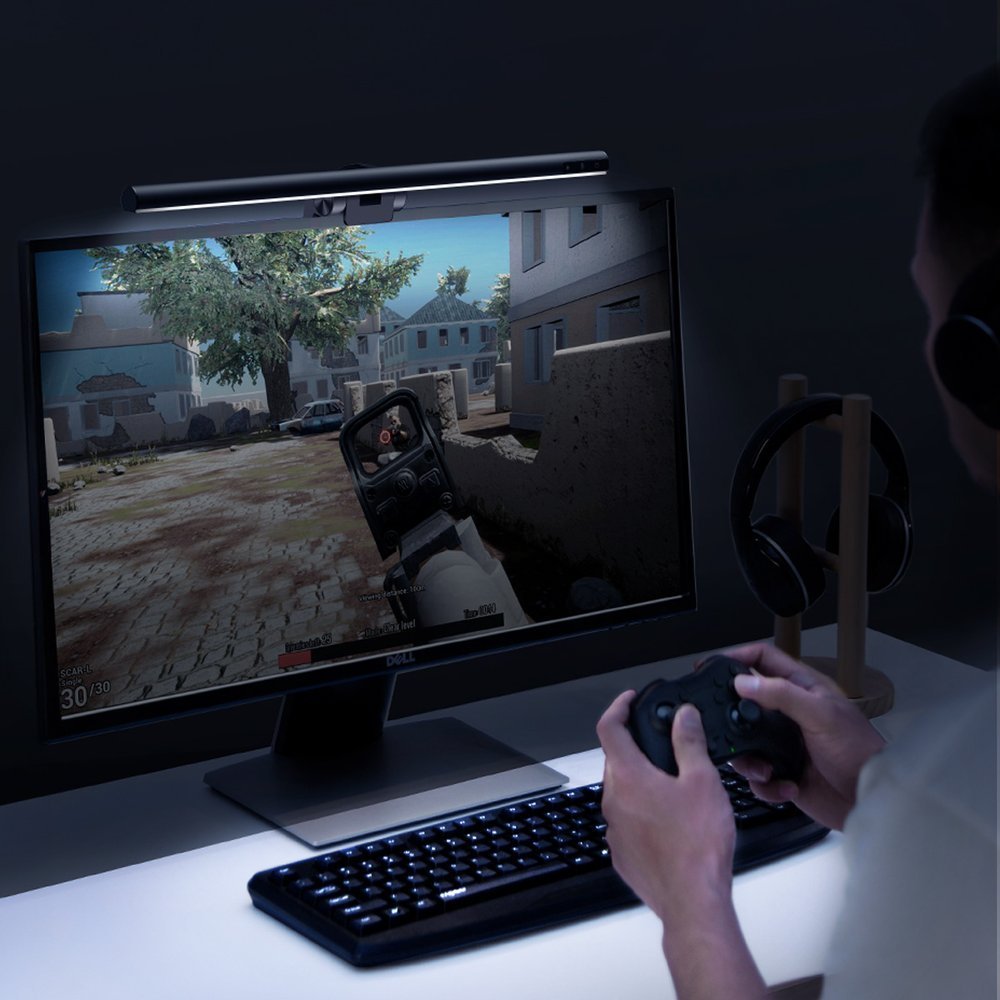 USB powered
This product is powered by a USB-C port, all you need to do is connect to a PC, portable power bank or phone charger to keep this light going.
No extra clutter
As all you have to do to attach it is put a pivot clip onto your device, it won't take up any extra room and will just become part of your computer/laptop set up. This is especially true due to its thin 9.2cm size, which allows it to add no extra weight to your screen.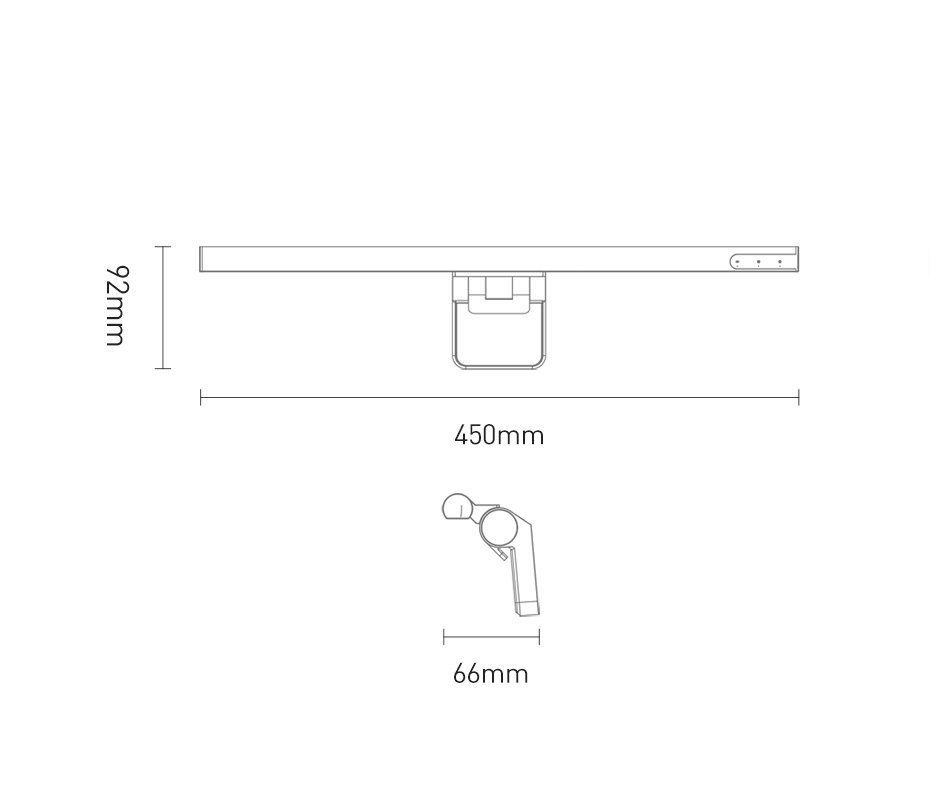 Easy installation
This can be installed in seconds. It features a gravity rotating shaft fixing device which can be easily fit on to your laptop or computer easily and quickly, without scratched the screen at all. Once on, it is completely secure and will protect your eyes and lighten up your desk easily and effectively, to whatever brightness or colour tone you want.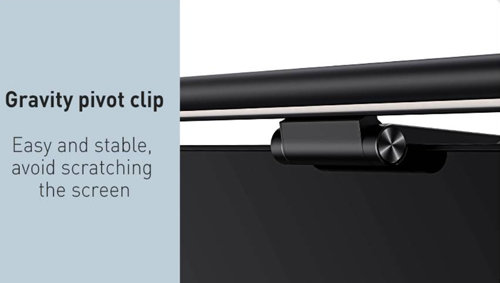 Use when working from home or in the office
This can be used on your laptop at home or in the office; helping allow you to work better and more effectively, without having to stop working or gaming due to your eyes feeling sore. Its 46.4cm length will fit onto most laptops and computers, making it the perfect product for many.
Anti-blue light free
This product has passed the Anti-blue light free certification from Stroboflash. This will help protect your life with the healthy light source, keeping your vision better for longer. This means you can still enjoy the true colours, whilst helping to prevent eye strain and as a result help you sleep better too!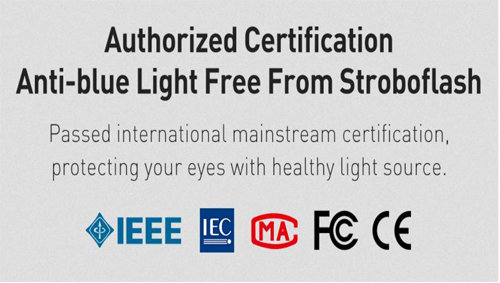 Key Details
| | |
| --- | --- |
| Part No | DGIWK-B01 |
| UPC | 6953156225701 |
| Mobile Fun ID | 85949 |
| Colour | Black |
| Brand Name | Baseus |