Baseus Nintendo Switch OLED Braided HDMI Cable – 3m – Grey
In Stock
Gold Plated Terminals
Wide Compatibility
Length of Cable: 3m
Description
Connect what's on your laptop or device to your Nintendo Switch OLED with this HDMI cable from Baseus. Simply plug one end into a HDMI port into your Switch & another into the HDMI port on your TV, Monitor or Projector & see what's on your Nintendo Switch OLED come to life on the big screen! Even better, this cable is compatible with 4K definition, allowing for a high-quality gaming expereince.
Ultimate 4K Experience
This HDMI to HDMI cable allows is compatible with 4K definition ensuring you get the best output from whatever you're streaming off.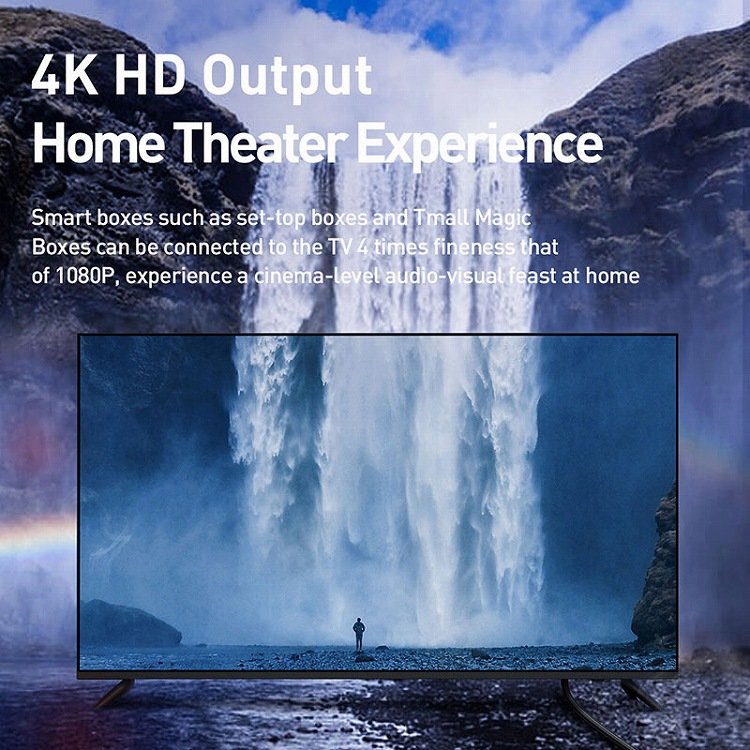 Durable Braided Cable
The Baseus HDMI Enjoyment cable has been designed with a braided cable. This means it is anti-tangle and ensures durability and toughness giving your all-round high quality connection.

Perfect For Working From Home
This is the perfect HDMI cable that has a length of 3m allowing you to connect all your working devices together without creating a mess of excess wire. Additionally, the wide compatibility allows you to connect monitors to PC's/laptops and projectors and much more making it the perfect accessory for working from home.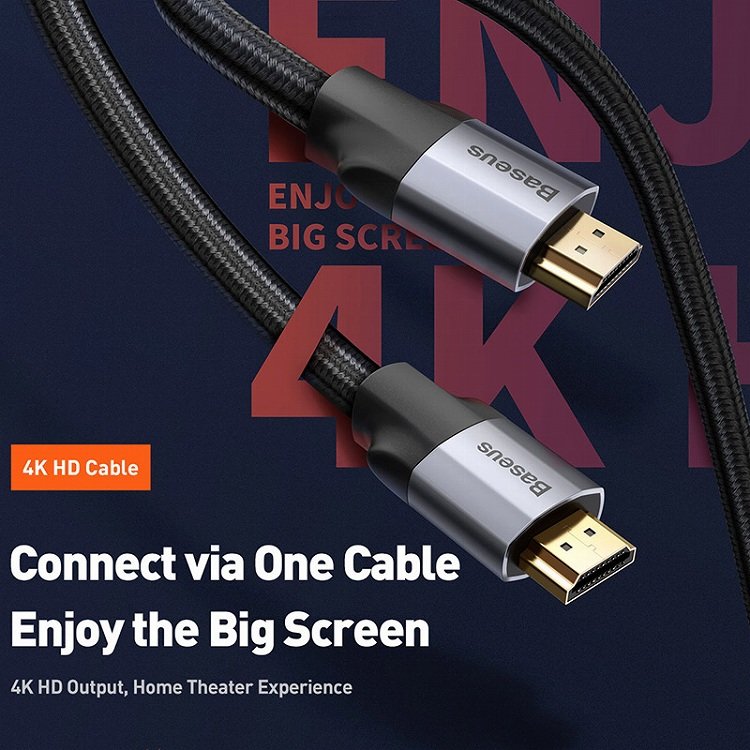 HDMI To HDMI
This cable has HDMI on one end and HDMI on the other making it perfect for all use around home, work, office and more.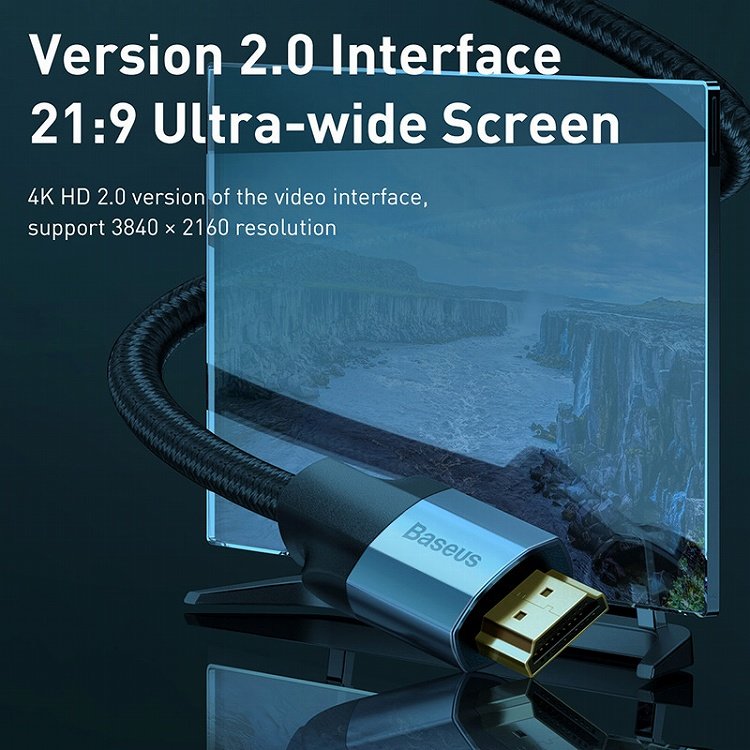 Wide Compatibility
This 4K HDMI cable allows you to connect your Nintendo Switch OLED and display or projector easily, suitable for home theater, conference, education and gaming. ​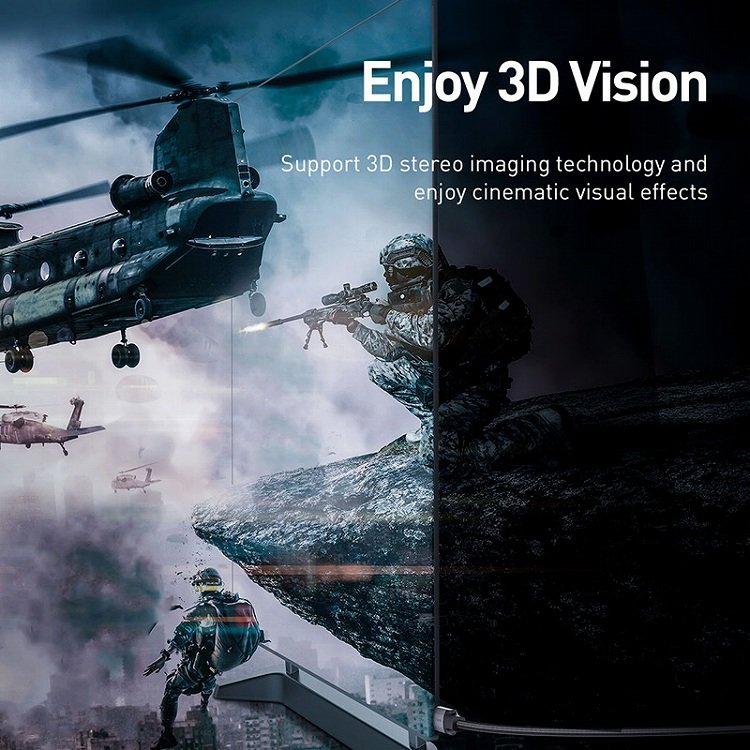 High Quality Gold Plated Terminals
The Gold-plated high quality terminals ensure correct signal transmission over a long period of time. The chrome-plated plug housing provides high mechanical strength. High Definition Multimedia Interface (HDMI) is a technology that allows you to send uncompressed signal beam in the best HDMI standard (of course with backward compatibility). The signal is transmitted in digital form, so various types of external interference do not affect the quality of the signal in practice.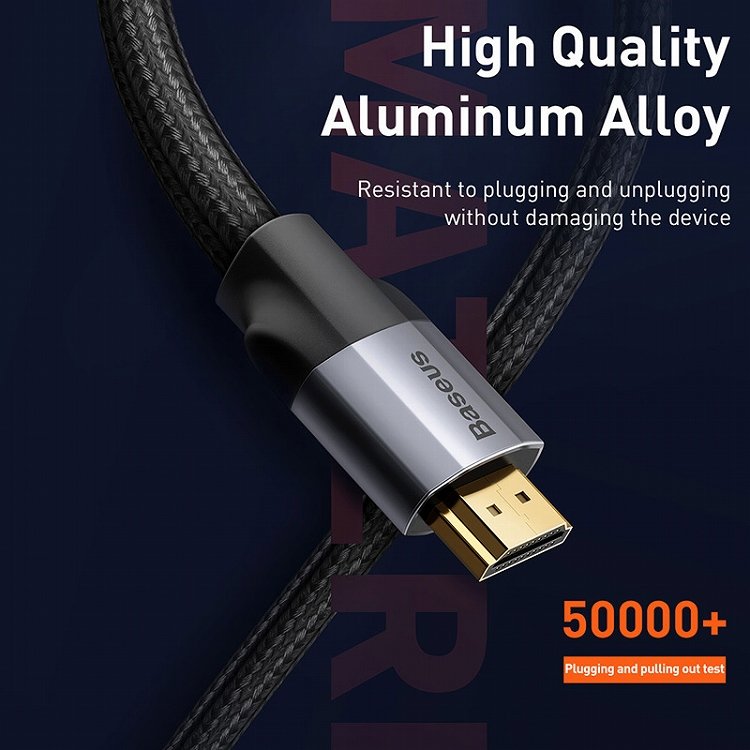 3 Meter Cable
This cable has a length of 3m giving you the accessibility to get into tight corners, behind tv's, stretching from mains plugs to monitors and more.
Compatibility
Nnitendo Switcg OLED & other Switch consoles
TV
DVD
Blu-ray Disc
Decoders of digital platforms: N television, Cyfra +, Polsat Cyfrowy, Pre-paid TV
All XBOX/PLAYSTATION consoles
PC-TV
LAPTOP-TV
Recorders projectors digital monitors TFT / LCD panels
many others.
Key Details
| | |
| --- | --- |
| Part No | CAKSX-D0G-SO |
| Mobile Fun ID | 86750 |
| Colour | Grey |
| Brand Name | Baseus |