Olixar 15W Black Wireless Charging Windscreen Dash And Vent Car Holder – For Samsung Galaxy S22 Ultra
In Stock
Fits devices up to 110mm wide
Made for portrait and landscape orientations
Gravity clamping mechanism
Description
Let's face it – you're busy. You don't have time to waste connecting finicky cables to your Samsung Galaxy S22 Ultra to charge it in your car, and you certainly don't have time to waste with awkward mounting systems. The Olixar 15W Wireless Vent Car Charger – Black solves both of these problems. With a special fast-charging wireless induction coil and an intuitive, simple mounting system, this is your quick, user-friendly way to recharge your Qi-compatible device in the car.
Provides in-car wireless charging for your compatible device
Designed for quick and intuitive charging, the Olixar 15W Wireless Vent Car Charger – Black allows you to charge your Qi-compatible device without the mess of charging cables. The car holder uses Qi induction technology to charge your phone quickly and easily once it is placed into the holder. Capable of delivering up to 15W of power wirelessly, the Olixar Wireless Car Charger can rapidly charge both Android and iPhone devices. Simply place your compatible device within the holder and watch as it begins charging without having to connect any wires to the phone.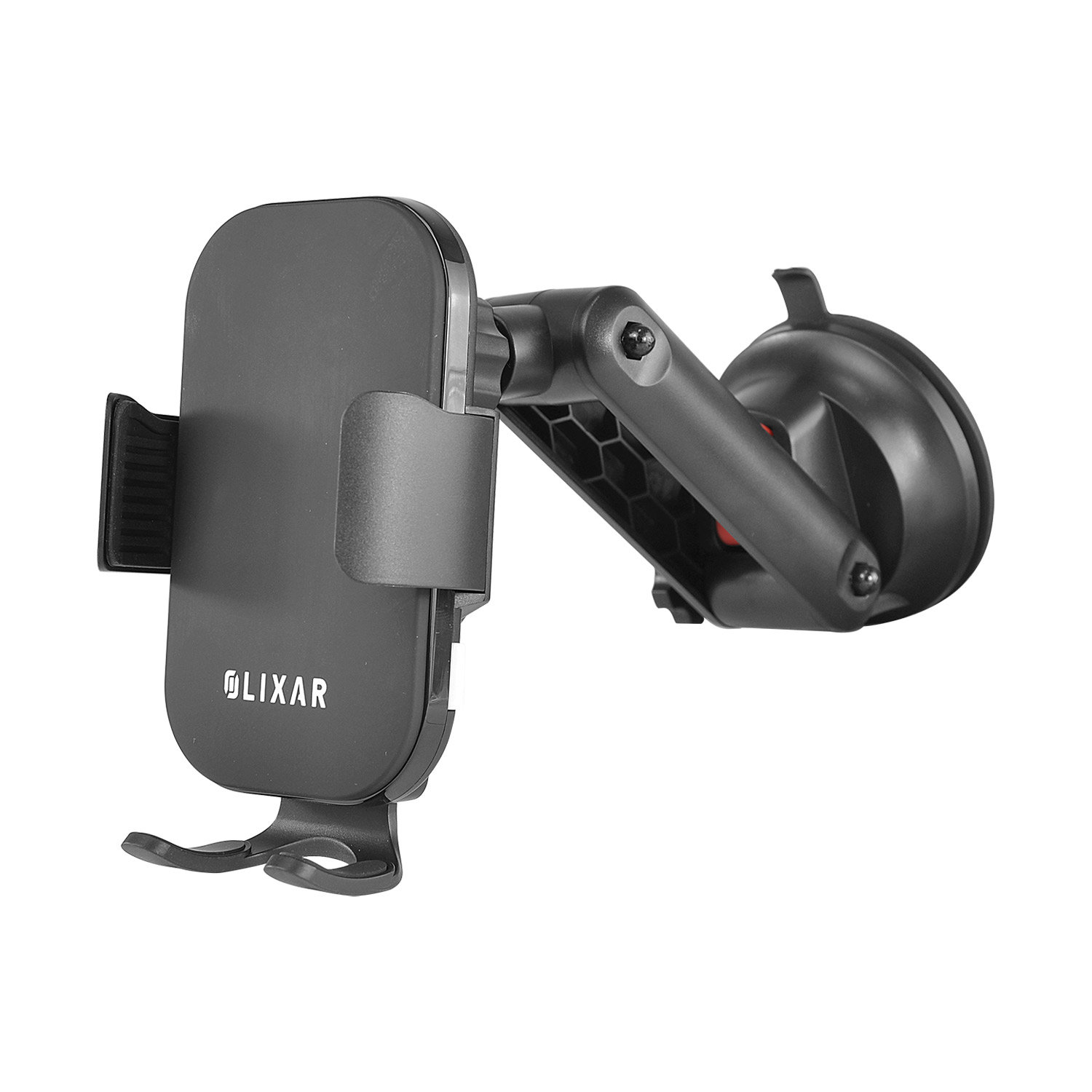 3 mounting mechanisms to choose from
You don't have to settle with Olixar ever again! Due to the design of this wireless car charger, you can choose from 3 different mounting options, it can be attached to your vent via the clamping system, on your dashboard using the suction mechanism, or on your windscreen. You can change your car, get different makes but you can rest assured that your Olixar charger will fit your vehicle no matter the make.
Fits devices up to 110mm wide
This wireless charging car holder by Olixar fits any device up to an impressive 110mm wide – including devices with cases applied. This size easily accommodates devices such as the iPhone 13 & S22 Ultra and near enough any other wireless charging device conceivable.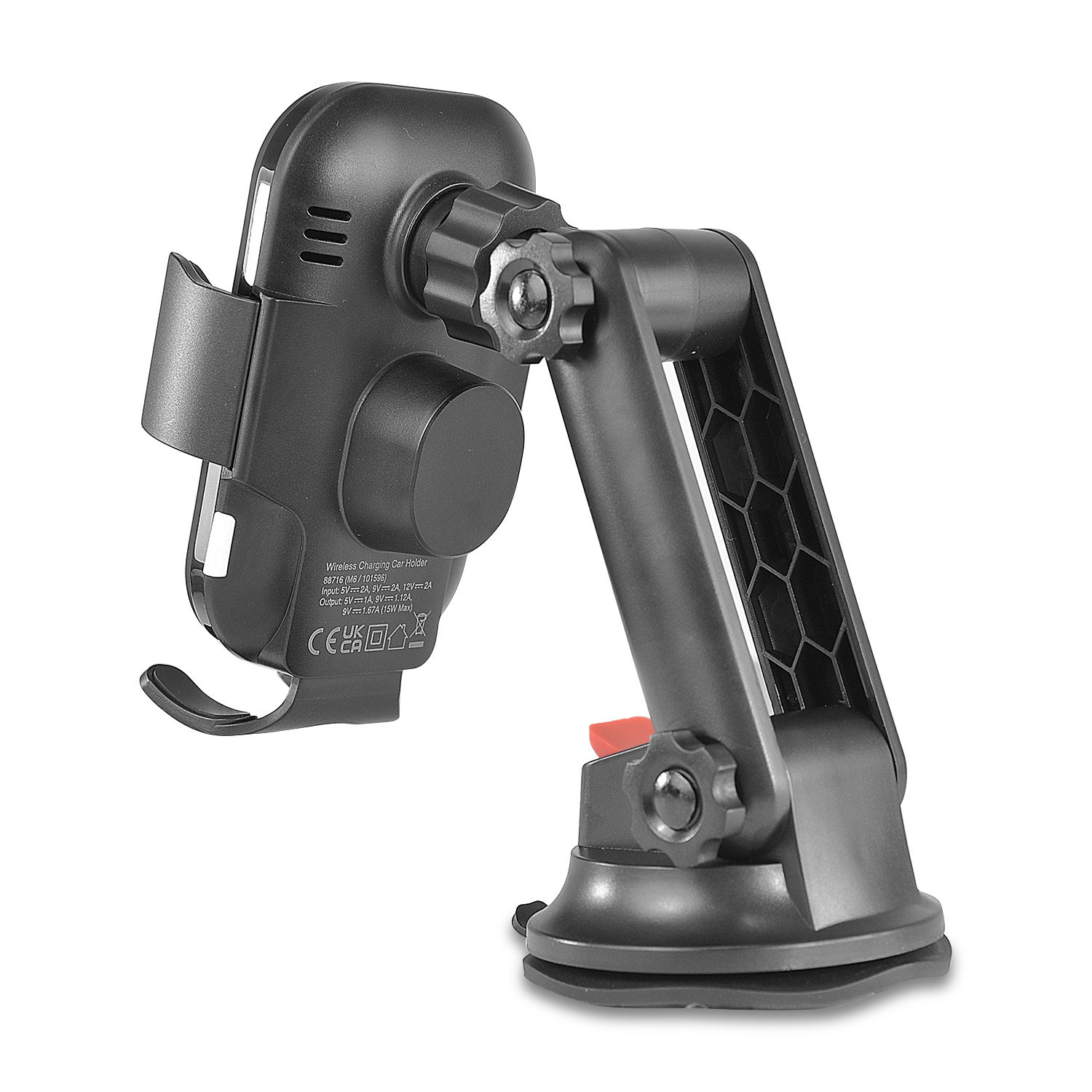 Made for portrait orientations
The adjustable design of this Olixar wireless charging car holder allows you to position your handset on your car's vents in a vertical position for a more comfortable view of your handset while driving. With its ability to clearly display your device, the Olixar wireless charging car holder offers you the perfect view of your phone.
Sleek and minimalistic design to match your handset
Designed to perfectly complement wireless charging devices, the Olixar wireless charging car holder is designed to reflect the contemporary and sleek styling of modern smartphones.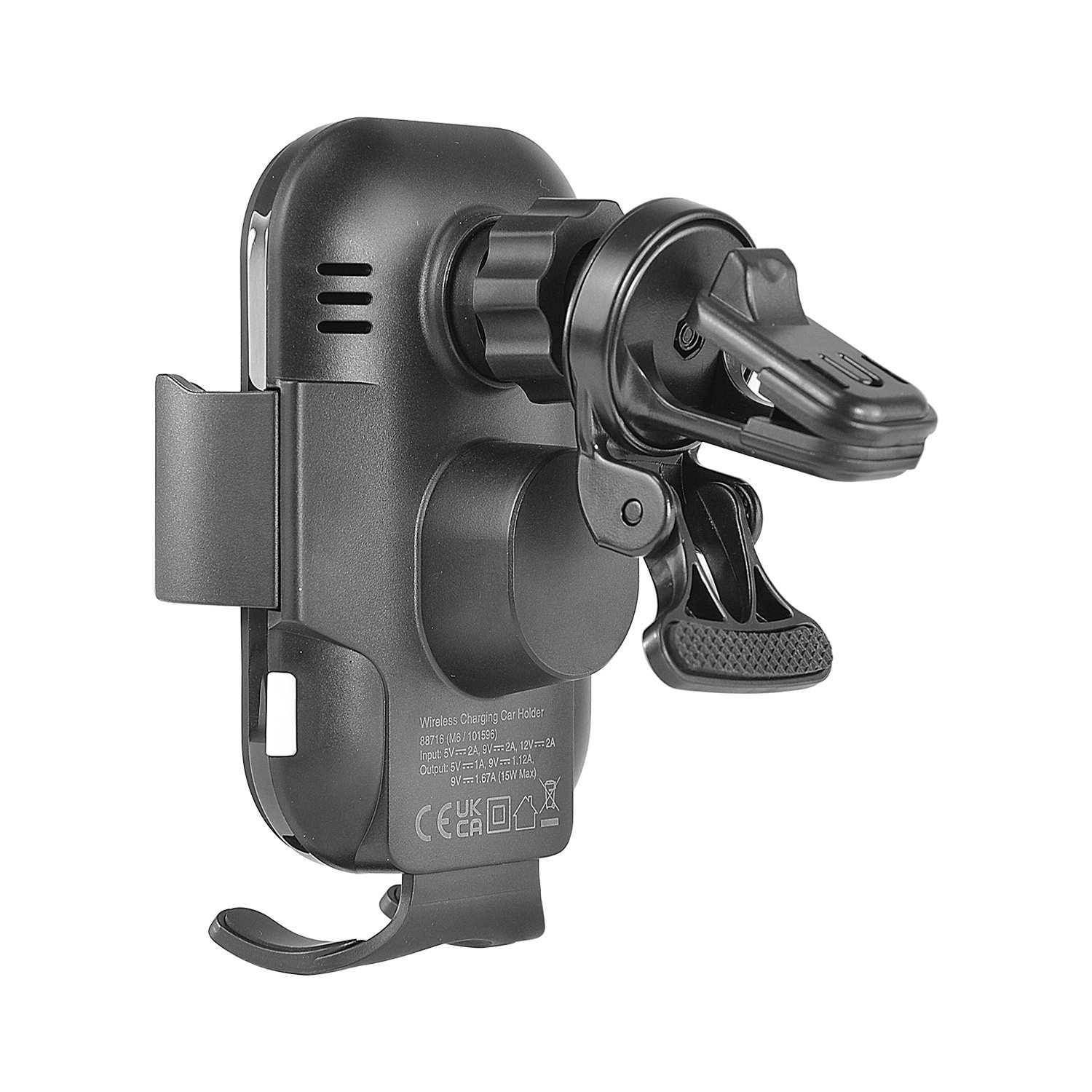 State of the art device mounting and charging technology
The Olixar 15W car charger has been designed with the devices and customers' satisfaction in mind. Not only does it present large non-slip side clamps but it also boasts bottom brackets, thus making sure that your device is completely safe and secure. A built-in gravity switch that is connected to the bottom bracket of the charger gets triggered when the phone is placed on the charger and starts off the charging process. This will automatically trigger the side clamps and will auto-position your device on the charger. What more can a device need?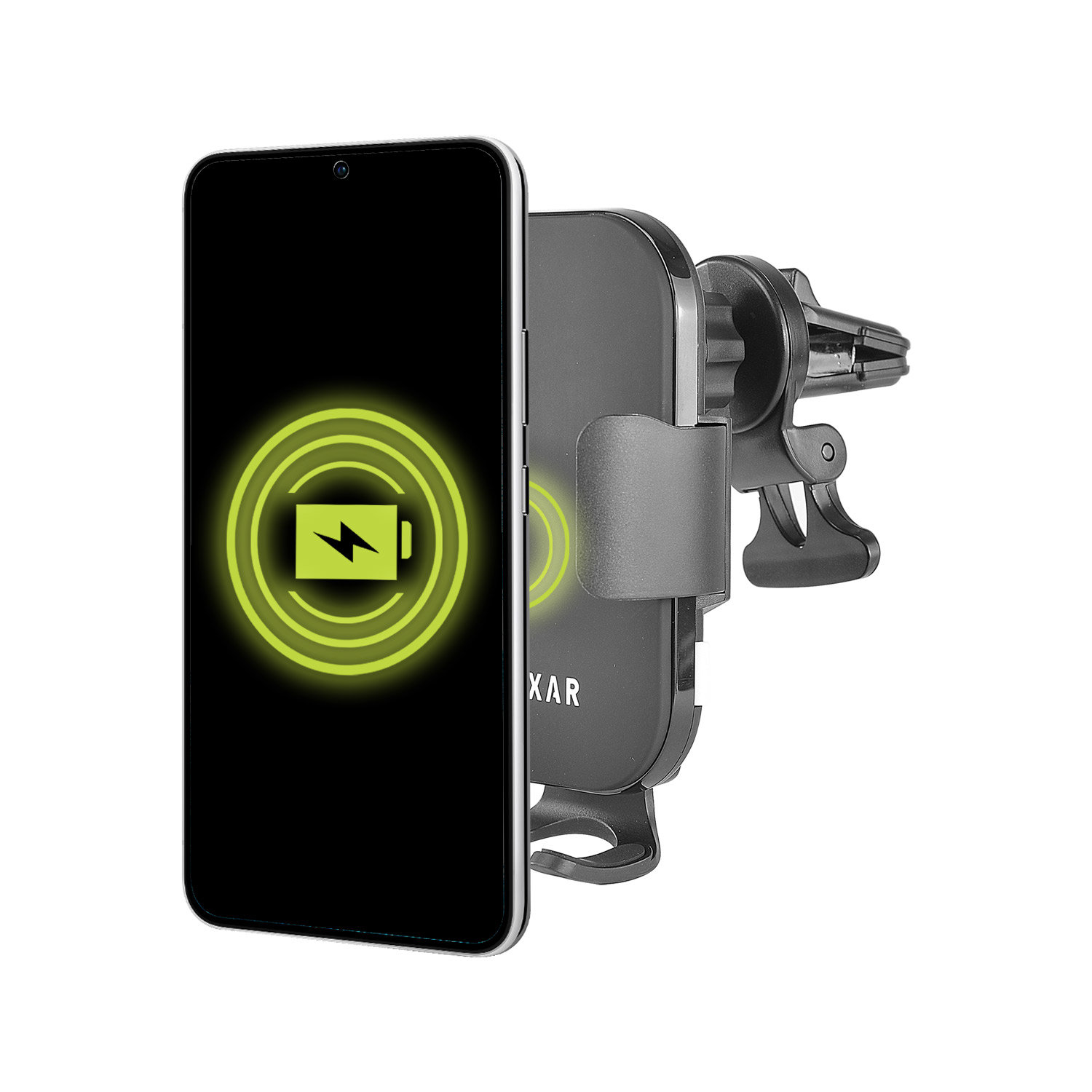 Please note: this will offer up to 15W charging, depending on your device; some devices may offer less – however, it will still charge any Qi-compatible device. Ensure a clean flat surface is used for optimum application of the suction cup.
Technical Specification:
Capacity: 15W, compatible with 10W / 7.5W / 5W
Input request:QC3.0
Input: 5V/2A, 9V/2A,12V/2A
Output:5V/1.0A, 9V/1.12A, 9V/1.67A
What's in the box?
1 x 15W Wireless Charger
1 x USB Type-A-to-USB Type-C
1 x Air vent clamp
1 X Suction holder
Key Details
| | |
| --- | --- |
| Part No | OLX-88908 |
| UPC | 5056208192615 |
| Mobile Fun ID | 88908 |
| Colour | Black |
| Brand Name | Olixar |