Olixar Magnetic Vent Mount Universal Smartphone Car Phone Holder – Black
In Stock
Dock quickly with just one hand
Quick and easy installation with all types of vents
360° rotation creates the perfect viewing angle
Description
Dock quickly with just one hand
With an intuitive design, the Olixar Magnetic Vent Car Holder makes attaching and removing your phone a quick and easy process. No fiddling around with arms to achieve the most secure fit and certainly no aggravation, the Olixar Universal Magnetic Car Holder has been designed so that with just one hand you can easily attach and remove your phone. Within a second, you can be ready to drive or get out of your car.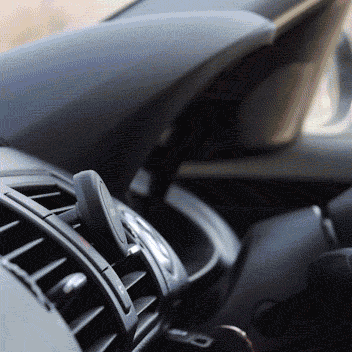 Quick and easy installation with all types of vents
Featuring a clever four way clip, the Olixar Magnetic Vent Car Holder allows you to mount onto any vertical and horizontal vent blades, making this unique car holder compatible with the majority of motor vehicles on the road today.
The Olixar Magnetic Vent Mount's simple, yet highly functional design works by slotting onto one of your vent blades, thus removing the need for any suction cups, adhesives or special cases – which can be tiresome to fit and cause damage to your car's interior. Once the holder is installed, you simply need to select one of the two provided magnets and attach it to your phone or case. This creates the strong magnetic hold, keeping your smartphone secure while you drive.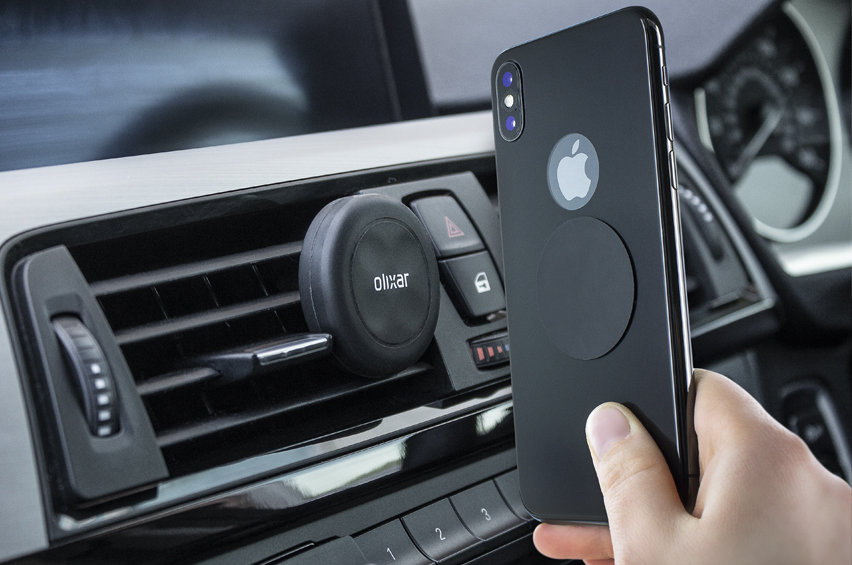 360° rotation creates the perfect viewing angle
With a strong and sturdy magnetic hold, the Olixar Magnetic Vent Mount gives you the freedom to position your device at any angle you see fit. This provides a comfortable and enjoyable driving experience, allowing you to stay up to date with traffic information safely and conveniently.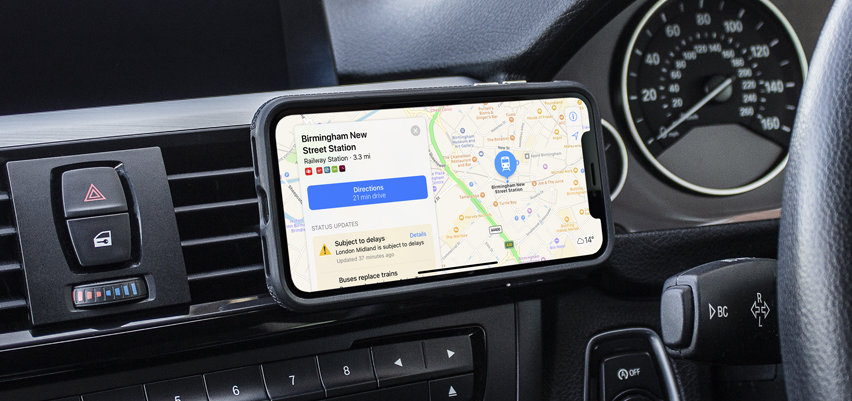 Universal design, compatible with all smartphones
The Magnetic Mount's cradle-free design allows for complete universal compatibility. This allows any smartphone, no matter how big or small, to work with the Olixar car holder. So, even if you upgrade or have multiple phones, you can dock effortlessly without the need to adjust the car holder itself every time.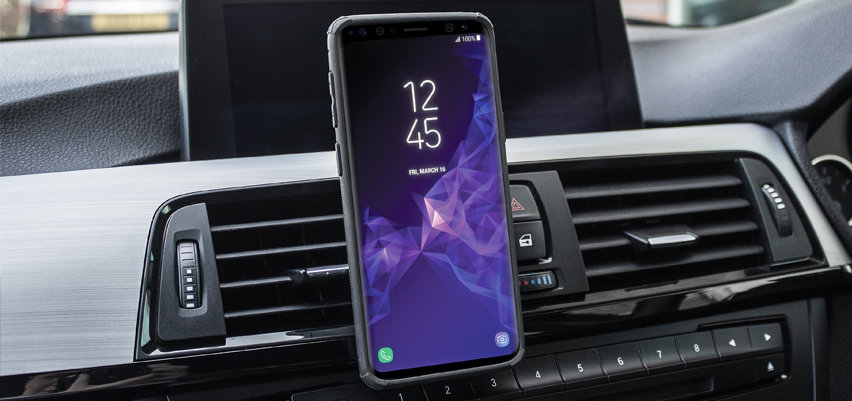 Use with or without a case on your smartphone
Coming complete with two extremely strong magnets, The Olixar Vent Mount's unique design not only allows for quick and hassle-free docking, it also allows you to leave your case on no matter what style of case you have attached. From slim polycarbonate cases to tough bulky rugged cases, the Magnetic Mount can handle it all. This means you get all the benefits of having a quick and easy docking system, while your phone stays safe and protected.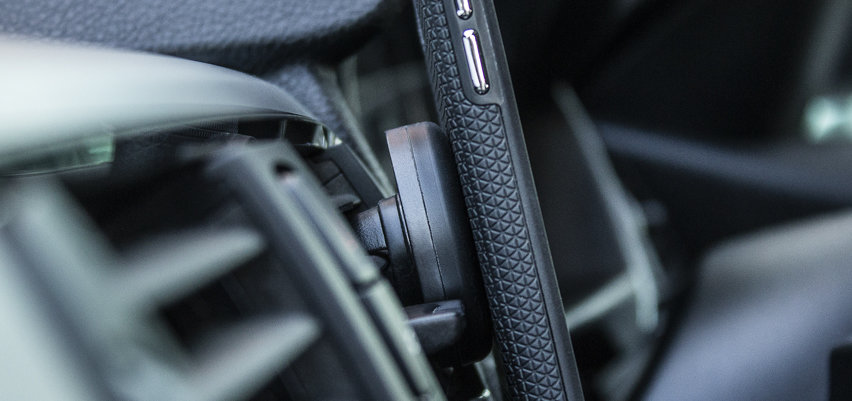 Desk stand feature
The multi-purpose Magnetic Mount can be used in various locations, either at home, in the office or in the car. The versatile design gives you the freedom to use the holder as a desk stand by inserting a credit card into the vent attachment to create the ideal media stand. Once your phone has the Olixar magnetic attachment fitted, you can effortlessly move from one magnetic Olixar product to the next. So you can easily move between the office, driving in the car and then watching films at home, your new magnetic docking system allows you to dock your smartphone safely, easily and anywhere.

Move between other Olixar magnetic products
The universal magnetic design allows you to move between the Olixar Magnetic range without having to change case or magnets. Once the adhesive magnet is attached to your phone or phone case, you can effortlessly dock on any Olixar magnetic mount for an effortless viewing experience.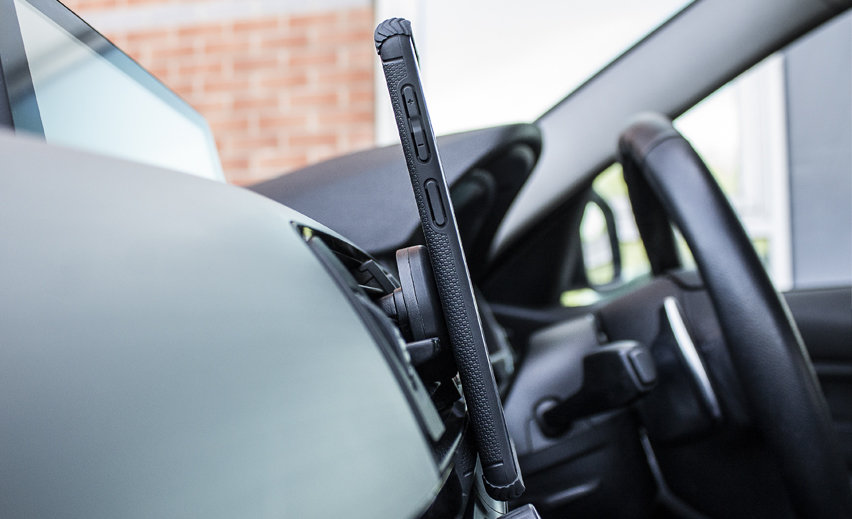 Key Details
| | |
| --- | --- |
| Part No | OLX-56435 |
| UPC | 5055401734905 |
| Mobile Fun ID | 56435 |
| Colour | Black |
| Brand Name | Olixar |