Satechi 6 Port Type-C Pro MacBook Hub Adapter With SD Card- Space Grey
In Stock
Using the USB-C port on your iPad Pro, Laptop, MacBook Pro or MacBook Air, add 2 fast charging USB ports, 1x USB-C & USB-C PD port, an SD card slot & a fully 4K compliant HDMI port. This hub offers astounding functionality & a sleek design in space grey.
Description
The Satechi Aluminum Pro Hub is the newest addition to our USB Type-C collection and the perfect companion for your MacBook Pro & other devices with USB-C ports. Sleek and compact, the Pro Hub Adapter features a Thunderbolt 3 port, USB-C port, 2 USB 3.0 ports, 4k HDMI, and a SD/Micro card reader. Simply, plug and play to expand your MacBook's capabilities. Designed for the 2016/2017 MacBook Pro – compatible with both 13″ and 15″ models.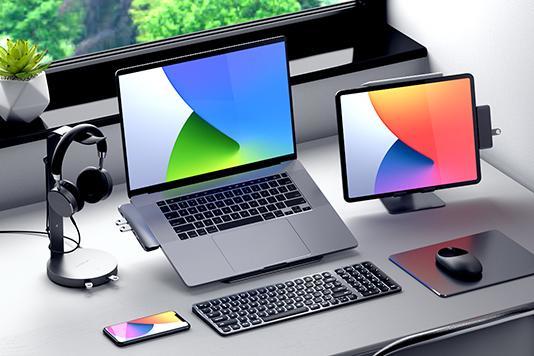 USB hub for USB-C compatible mobile devices
Expand your USB-C compatible devices with additional connectivity options with just one compact and light accessory. The Satechi USB Type-C Mobile Pro Hub expands the number of ports all in one handy portable device.
2x USB 3.0 port for a wide range of external media
Add 2 USB ports to your iPad Pro and connect a wide range of media devices. These could include USB memory sticks, external USB hard drives, gamepads and connecting other USB compatible equipment.
The USB 3.0 standard allows for blazing fast transfer speeds, so you won't be waiting an age for your photos, music, documents or any other files to move from your USB drive to your iPad.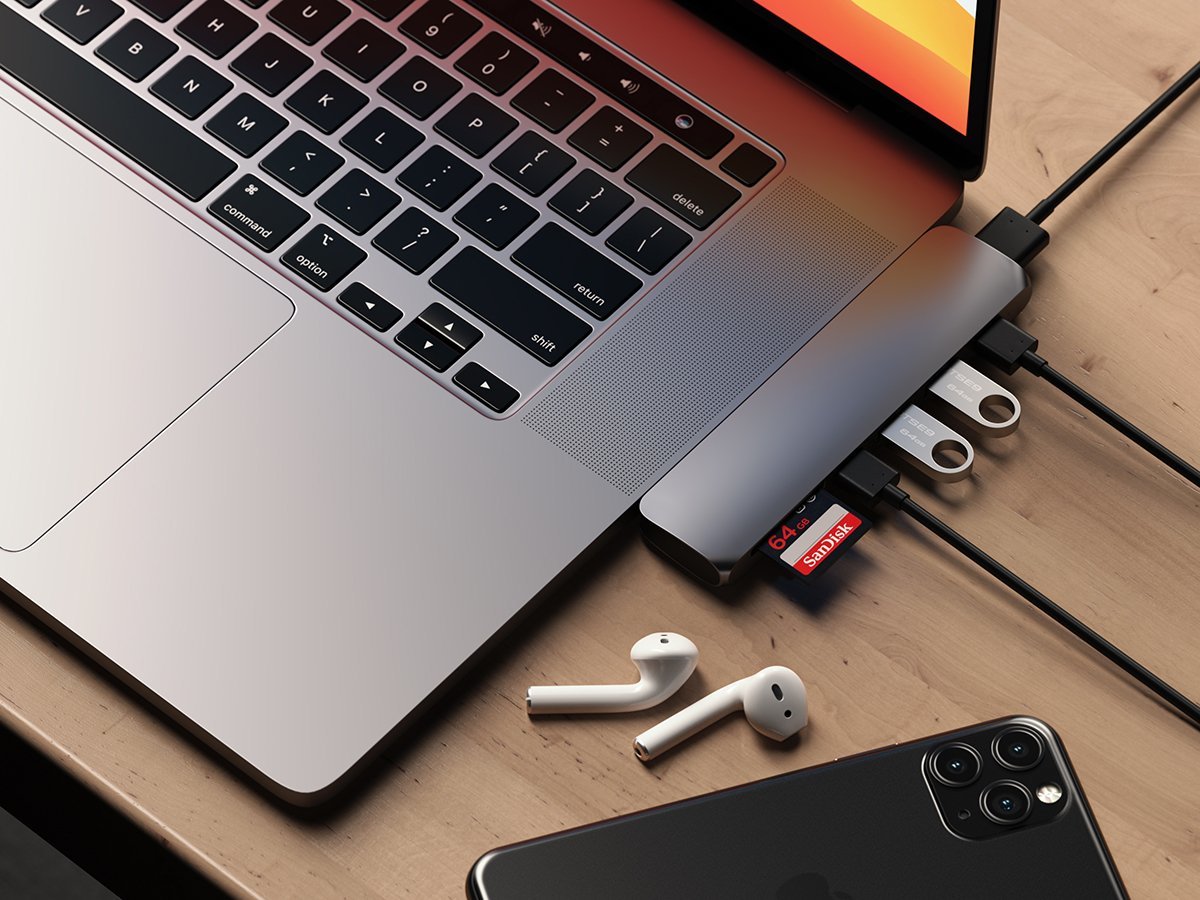 1x USB-C port with pass-through charging
Using the USB-C port on this hub, you can continue to charge your MacBook while you use the hub – ensuring you won't run the risk of losing important work, or your iPad dying halfway through your favourite TV show. The hub can allow for data transfers of speeds up to 40Gb/s and pass through charging for both 13″ (61W) and 15″ (87W) MacBook Pro models.
Enjoy brilliant 5K video output or connect 2 monitors for crystal-clear 4k resolution.
1x 4K HDMI port
This hub also features a 4K HDMI port which can be used to  output crisp, high-resolution video to your 4k monitor screen. Simply, connect an HDMI cable from the Pro Hub Adapter to your external monitor to view crystal-clear display. Requires a direct HDMI to HDMI connection.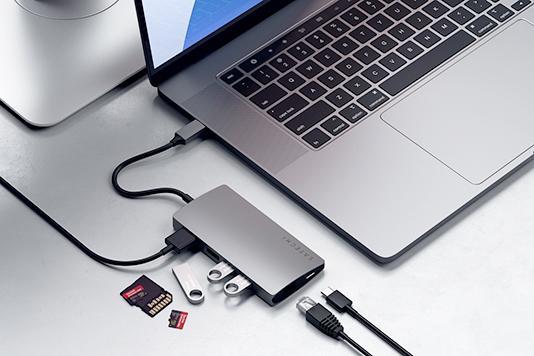 1x SD Card reader slot for memory cards
The Satechi USB Type-C Hub also features an SD card reader for transferring data from devices such as cameras or games consoles to your computer
1x Thunderbolt port
The Thunderbolt 3 port can support data transfer rates up to 40 Gbps and is backwards compatible with USB-C (USB 3.1), which transfers up to 10 Gbps.
Compact and light – perfect for portability
Due to its small and lightweight design, the Satechi USB Type-C Mobile Pro Hub is the ideal companion for your USB-C compatible iPad. Easy to place in your bag or even pocket, portability certainly isn't an issue.
Reversible USB-C connection
Unlike earlier standards of USB connections, the USB-C connector is fully reversible and so can be inserted into a USB-C compatible computer with ease.
Features:
HDMI Video Output.
Thunderbolt 3.
2x USB 3.0.
USB-C.
SD.
MicroSD.
Key Details
| | |
| --- | --- |
| Part No | ST-CMBPM |
| UPC | 0879961006891 |
| Mobile Fun ID | 86094 |
| Colour | Grey |
| Brand Name | Satechi |